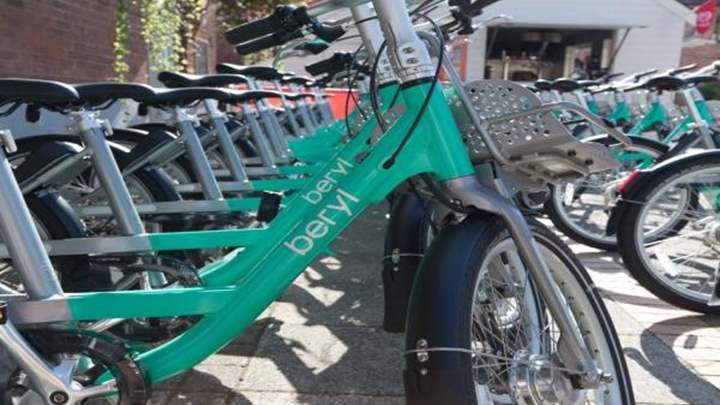 Bike share scheme to increase access to active travel
In summer 2019, Herefordshire Council worked with Beryl to launch a bike share scheme in Hereford.
There are now 200 Beryl Bikes and 65 Beryl Bays across the city.
To date, over 180,000km has been cycled on Beryl Bikes since the scheme launched.
22% of users said that using the Beryl Bikes had replaced a car trip.
It is hoped that electric bikes will be introduced soon, which would make the scheme more accessible and provide a more attractive low carbon alternative transport option for longer or hillier routes.