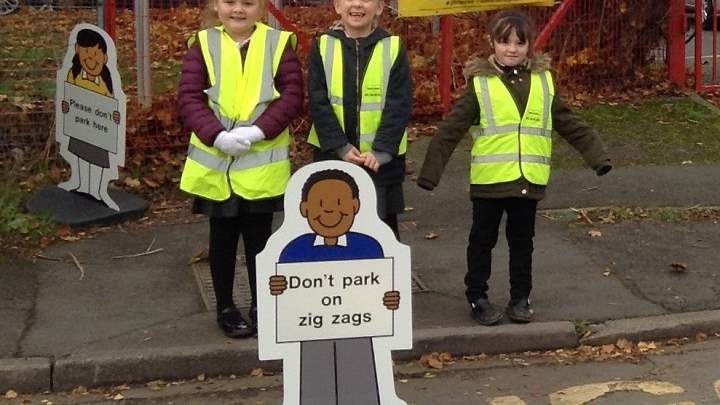 Trinity Primary School - healthier ways of getting to school
Trinity school is privileged to be at the heart of its community and is fortunate to have such a supportive parental body who are open to new approaches.
The school's position means that it faces many diverse challenges to increase non-vehicular journeys to school.
They try to engage with all the opportunities to encourage families to not use polluting transport and have many visitors promoting healthy, non-polluting travel to school.
The Covid situation has given this work an added impetus and has allowed the school to implement flexible entry and exit procedures.
The school says that the support offered by Herefordshire Council has proved effective in helping them to ensure our children's safety. The vast majority of the children walk, scoot or cycle at least some of their journey to school and are helping to make Trinity an even safer, healthier place for children.