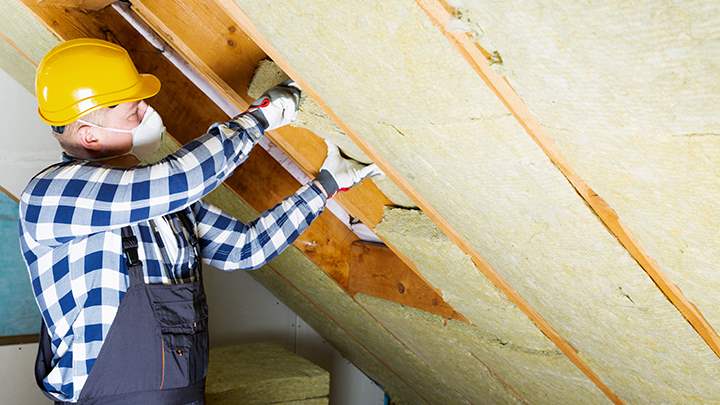 Make your home more energy efficient
Insulating your home is one of the best ways to make it more energy efficient. By reducing heat loss from your home you will lower the amount of energy needed to heat it to a comfortable temperature. This will not only lower your energy bills but also reduce your carbon footprint. 
Whether you are looking for quick wins around your home or a professional to install insulation, we've listed a range of options and information from the energy saving trust website for you to explore below.
Wall insulation
About a third of all heat lost in insulated homes is through the walls
As well as insulating your home there are lots of other energy efficiency measures you can take. Additional ideas, including simple, cost free energy saving tips, can be found on the following websites:
Keep Herefordshire Warm
Keep Herefordshire Warm offers residents energy efficiency advice on a number of topics – from simple changes you can make to save energy, grants for insulation or heating, switching energy supplier, to information on renewable technologies. Contact KHW's advice line 0800 677 1432, open from Monday to Friday 9am to 5pm.