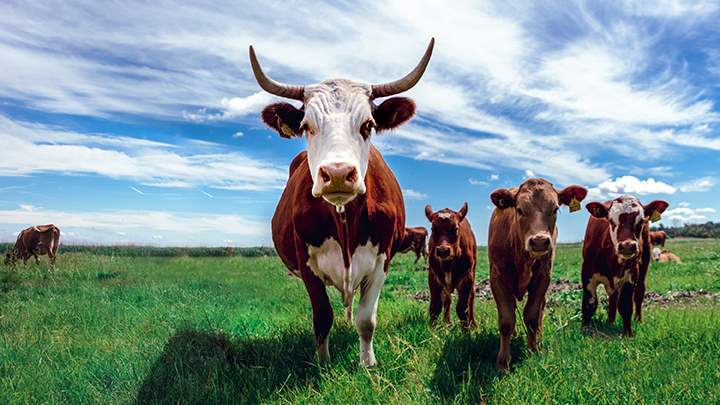 The carbon footprint of my diet
Food production is responsible for about one quarter of the world's greenhouse gas emissions. Greenhouse gas emissions are produced at every stage of the food life cycle, including production, process, transportation and waste.
As stated in a major report by the UN's Intergovernmental Panel on Climate Change (IPCC), switching to a plant-based diet can help fight climate change, as our high consumption of meat and dairy is fuelling global warming. Find out how much your favourite food items are adding to your carbon footprint.
Go local
Eating locally produced goods reduces the carbon impact of our diets through reduced transportation emissions. See the Love Local map and list of carbon friendly businesses.
Go 'less and better'
Choose meat and dairy that is local, and is either organic or pasture-fed. This does a number of things. It reduces carbon emissions on transport, it supports the biodiversity of the Herefordshire soil that the meat has been raised on, and it can result in far fewer carbon emissions than industrially produced crops.
Ways to reduce your meat intake and support the organisations farming sustainably
Reduce food waste
For food waste and composting, please see our composting at home page. Join the Herefordshire Food Alliance and sign up to the Herefordshire Food Charter. An alliance of producers, retailers, public bodies, individuals and community groups working for better food in Herefordshire - sign up and build the movement.
Advice on reducing your food carbon footprint: