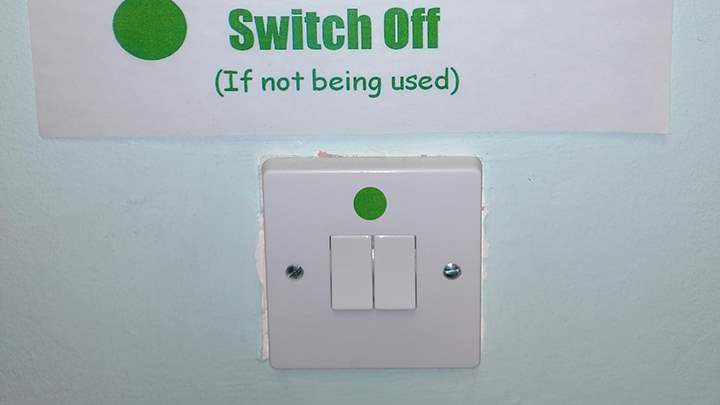 Green cross code for light switches
Ledbury Primary School introduced a successful energy saving initiative a few years ago - a "green cross code" for light switches.
Colour-coded dots were placed on the light switches. Staff have taught the children, and adults, to follow the green cross code for lights:
Red – do not touch
Amber – only switch off if an adult tells you to
Green – switch off (if not being used)
Having the dots above the light switches has been effective and it makes us all think as to whether we need a light to be on in an under-used area. It has become a natural way for us to do things at Ledbury now.