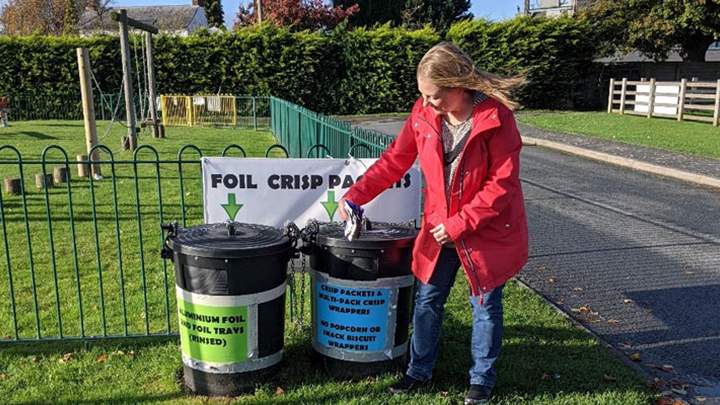 Kick Out Plastics
Kick Out Plastics (KOP) is a group in Bartestree aiming to reduce the use of plastics - particularly single use plastics - and to promote recycling in their community.
They have placed bins at Bartestree Village Hall, on a trial basis, for recycling aluminium foil and crisp packets. It's a way of taking hard-to-recycle products out of the waste system, as Herefordshire Council cannot currently recycle these materials in their recycling collection scheme.
KOP also promote Herefordshire Council's recycling services and distribute information to local residents.