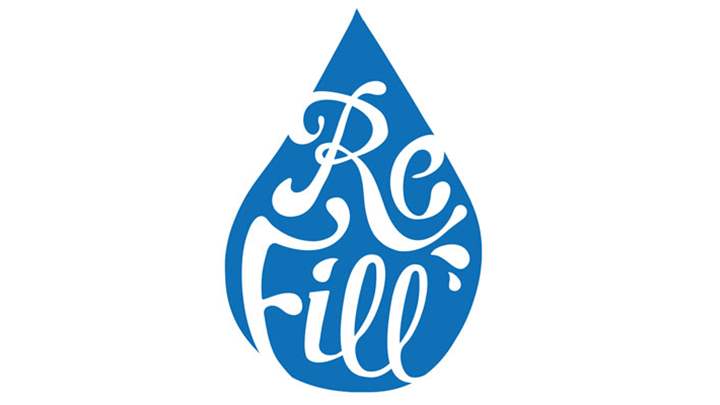 Refill and reduce plastic water bottle waste
The RSPCA receive on average 14 calls a day about animals affected by litter, with the highest number of calls during the summer months. And, as pet owners go directly to vets, and many injured wild animals are never found, it's estimated that the actual figure of animals injured by litter is much higher than this (RSPCA). Plastic bottles are a common form of litter
In response, Refill launched in 2015 as a behaviour change campaign designed to make it easier for people to live with less plastic and tackle the issues caused by single-use water bottles. It is an award-winning campaign preventing plastic pollution at source by making it easier to reuse and refill your bottle instead of buying a new one.
There are number of businesses in Herefordshire which have signed up to Refill, enabling the public to refill their water bottles on their premises for free. Businesses who kindly support the scheme will have the refill sticker displayed in their window and are included on the refill app, which can be downloaded for free. The Refill app also helps to connect people to places they can refill their coffee cup, lunch-box and even groceries.
Thank you to all the businesses, charities and community groups across the county who are supporting the refill campaign.