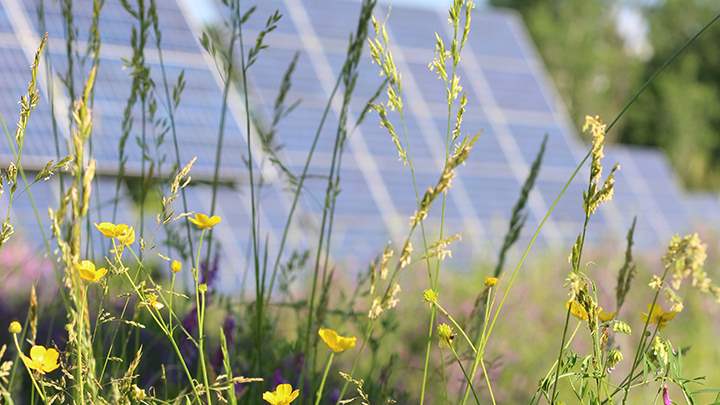 Solar farms and wildflower meadows
Solar farms can be hotspots for wildlife, if they aref seeded/planted and managed effectively,. They can provide varied habitats for a range of endangered species, from ground nesting birds and small mammals to reptiles and a wide range of invertebrates, including bees and butterflies. 
It is possible to plant specialist wildflower and grass seed mixes for solar farms; companies such as Habitat Aid sell seed mixes specifically for solar farms, with seeds obtained from a network of UK producers. Other wildlife friendly measures can be added including wetland features, hedge, copse and orchard planting, habitat box installation, groundworks and seeding.
This demonstrates how it's possible to combine biodiversity with renewable energy production.