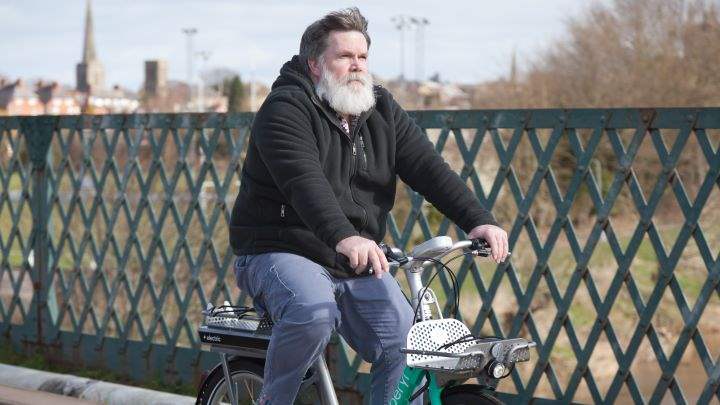 New e-bikes will help power City's green recovery
Thursday 25 March 2021 11.29am
Taking greener journeys across Hereford has become even easier and more accessible to the wider public with the introduction of the Beryl e-Bike.
30 Beryl e-Bikes are now available to hire from Beryl Bays across the city, as part of the existing bike share scheme provided by the British bike share and e-Scooter hire operator in partnership with Herefordshire Council.
For more details about the new Beryl e-bikes please read the full Herefordshire Council press release.