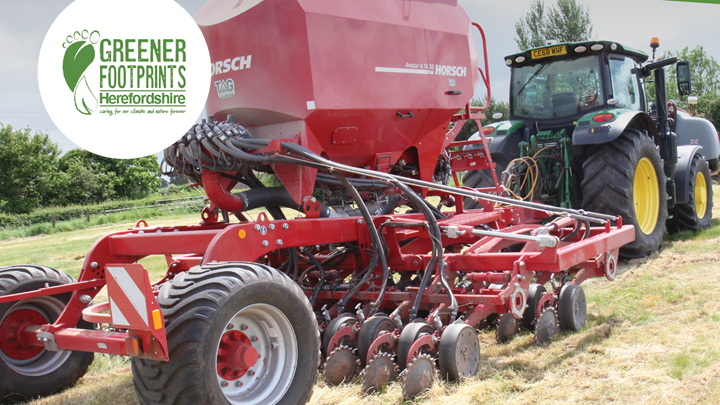 Carbon Workout Guide for Farmers
Wednesday 27 July 2022 3.46pm
A new Carbon Workout Guide for Farmers has been launched as part of the Herefordshire Greener Footprints campaign to help the farming community to reduce their carbon footprint.
With rising energy costs, changes to trade agreements and the war in Ukraine, the farming community is under pressure like never before.
In this context, changing to more sustainable and productive farming practices could help to reduce farm costs, increase productivity and open up access to new markets.
As one of the few industries that can sequester carbon, agriculture is in a unique position to make a significant contribution to tackling climate change. The new guide gives some hints and tips on how farms could reduce their carbon footprint and move to more sustainable practices and the benefits this will bring. 
Download the guide to find out more.