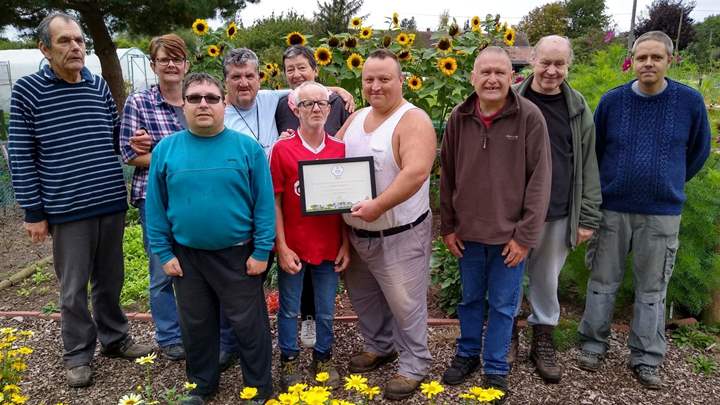 Climate and Nature Grant making a difference
Wednesday 9 March 2022 10.17am
Local community groups across Herefordshire are reaping the benefits of funding awarded as part of the Community Climate and Nature Grant Scheme.
 Herefordshire based non-profit groups, organisations and Parish Councils were invited to apply for funding of up to £15,000 for new projects to deliver carbon reduction and/or ecological enhancement in local communities. Applications were based on the four themes of Community Buildings, Sustainable Transport, Nature and Other Projects.
  The response has been excellent with a wide variety of great projects including:
A Sustainable Transport grant worth £550
4 Nature grants totalling £19,500, including creating a community garden/allotment, restoring commons to increase biodiversity and tree surveys
6 grants in the 'Other Project' category totalling £20,810 for local recycling schemes, thermal imaging, building retrofit sessions and online training
11 energy audits of community buildings totalling £8,400
10 grants for energy efficiency measures for Community Buildings totalling £109,220
 Cllr Ellie Chowns, Cabinet member for economy and environment, said:
"We are delighted with the response to the Community Climate and Nature Grant Scheme. We are committed to working with partners and communities to make Herefordshire carbon neutral and nature rich by 2030, and the applications we received from individuals and groups passionate about protecting our local environment for future generations were really heartening.
 "The additional support is a great way to help communities engage directly with the challenge of climate change. The projects the Grant has helped to support are exactly what we hoped to see, and the response has been fantastic."
 Extra Choices in Herefordshire (ECHO) is a leading provider of day opportunity services and activities for adults with learning disabilities in Herefordshire, they received a grant to help increase biodiversity at their horticultural project at Eaton Barn in Stoke Prior...
 "We are thrilled that this fund will enable us to complete this project and help us increase biodiversity and provide vital accessible facilities for visitors to our garden. We want to encourage more people to come along and buy locally sourced produce and experience our garden which is fully accessible, bustling with wildlife and insects and full of flowers come the Spring."  
Cath Baker, Deputy Chief Officer, ECHO
 The Ewyas Harold Common Trust also received a Climate and Nature grant...
 "We are delighted to have received a Community Climate and Nature Grant from Herefordshire Council. Ewyas Harold Common is important for its wildlife and a place for people to connect with nature. The grant will help us enhance and expand important habitats such as species rich grassland, lowland heath, woodland and scrub and support rare species like dormice and Pearl Bordered Fritillary butterflies.  The grant will also help us to engage more with the community, run events and provide training for local people to get more involved in our work."  
Andrew Nixon, Ewyas Harold Common Trust