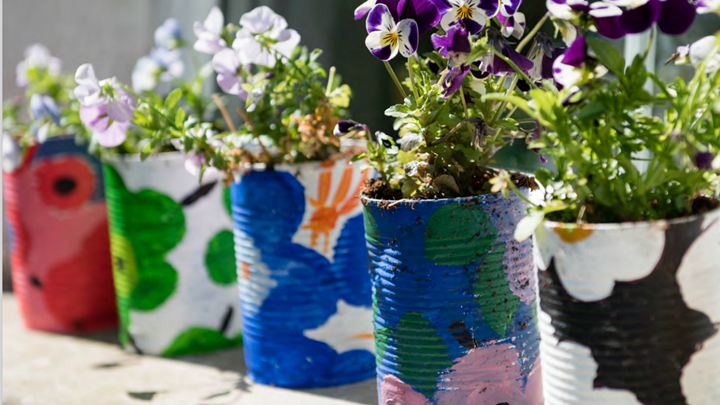 Upcycling made easy
Thursday 17 August 2023 4.05pm
Do you want to reduce waste, save money and be unique? Then this is your moment to explore the beauty and benefits of upcycling…
Looking for a fabulous way to entertain the kids this holiday, or a gift for that impossible-to-buy-for friend, or just some simple tips for an upcycled garden makeover? They've been collected together in a brand new upcycling guide, thanks to a host of Herefordshire organisations and the county's Greener Footprints initiative.
You can view or download the guide at Upcycling Made Easy (herefordshire.gov.uk).
Upcycling means reusing or reinventing used products in a way that gives them greater value or improves their quality. As people find ways to shop more sustainably, upcycling offers an environmentally-friendly alternative – and it's a great way to save money too. 
Hereford is ranked as the third best city in the UK for upcycling, thanks to its high number of DIY and antique shops. Right across the county there are numerous businesses and charities using upcycling to make a difference – whether to teach new skills, bring people together or reduce waste.
A range of Herefordshire organisations including Hereford College of Arts, Edward Bulmer Natural Paint, Fritz Fryer, and Border Oak have all contributed to the new guide, which provides information on sourcing second-hand items locally and how to get help with simple repairs rather than throwing things away.
The guide was produced by the Greener Footprints initiative, which is led by the Herefordshire Climate and Nature Partnership Board.
Follow Greener Footprints Herefordshire on Facebook or Instagram (@greener_feet) for more upcycling advice.