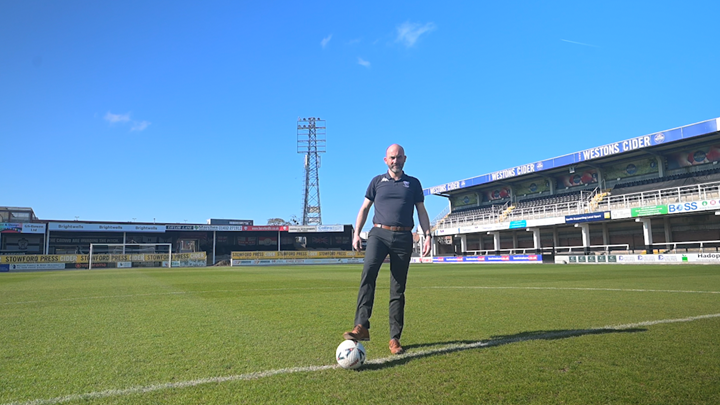 Hereford FC join the Greener Footprints '30 for 2030' as the campaign launches its first Awareness Week
Friday 9 June 2023 12.46pm
Herefordshire's Greener Footprints campaign has announced that Hereford Football Club has signed up as its 30th '30 for 2030' ambassador.
Launched in spring 2022, the '30 for 2030' business initiative set out to bring together organisations from across Herefordshire to share their journeys towards net zero by 2030. The Bulls membership means the cross-sector group has reached its target to recruit 30 businesses and they'll move forward sharing best practice and making positive changes to their ways of working. Other members range from Edward Bulmer Paint to The Courtyard, Fritz Fryer to Peter Cooks Bread, AllPay to Taylor Lane – all organisations that are committed to reducing their carbon emissions and are already showing that working sustainably makes good business sense.
When Hereford FC signed up, they said they were aware that the old stadium they'd inherited from Hereford United was not very energy efficient. "We want to do better, and Greener Footprints gives us an opportunity to work with and learn from others not just in leisure but across sectors," explains Jamie Griffiths, General Manager at the Club.
During Greener Footprints Week which kicks off on Saturday 10th June, the 30 will be enjoying a climate literacy webinar, a business breakfast at The Courtyard, and celebrating the launch of a Green Business Champion of the Year and Green Team of the Year award, created in recognition of employees in the region who are making a difference to customers, colleagues, and the community with their climate actions.
Greener Footprints have, by popular demand, now opened a business network to work with their ambassadors in future months, and who can join these and other events. Those that sign up during Greener Footprints Week have the chance to benefit from a free energy audit.