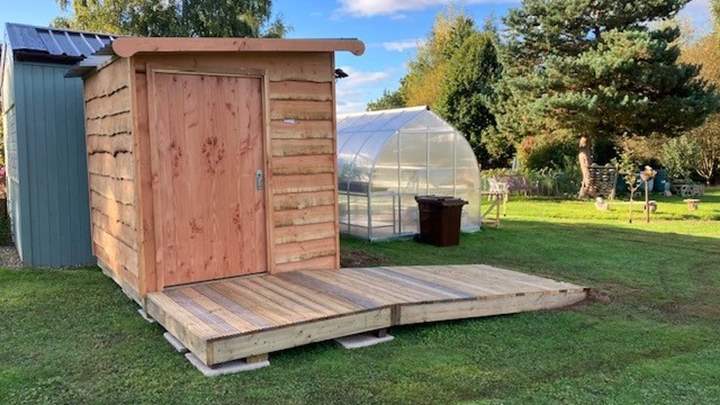 Climate and Nature Grant allows Echo's Eaton Barn project to better help people and the planet
Wednesday 8 March 2023 11.16am
In late 2021 Herefordshire Council offered funding to support communities in Herefordshire to take action on the climate and ecological crisis. Projects which delivered carbon reduction and ecological enhancement initiatives across the county were supported and we are thrilled to report on the success of this particular project.
Eaton Barn is a horticultural project and retail space where participants grow and sell herbs, flowers, plants, fruit, and vegetables, and learn horticultural skills, green woodworking, and craft skills. They aim to enable participants to gain new skills and to benefit from a therapeutic outdoor environment.
'The climate and nature grant has helped us improve the environment for both the wildlife and the people who use the site. The wildlife has a new home in the form of a pond which adds another habitat to an already diverse site. For the site users, the installation of a compost toilet means that working and visiting is a more pleasant experience. Being a compost toilet it is also reducing the water resources that the site uses.  Our participants and volunteers helped to install the pond and look forward to seeing what new residents move in over the spring.
Whilst these might be small changes, the impact on Herefordshire will soon mount up when combined with the other initiatives the Climate and Nature Grant has supported'
Mike Cook, Chief Officer ECHO