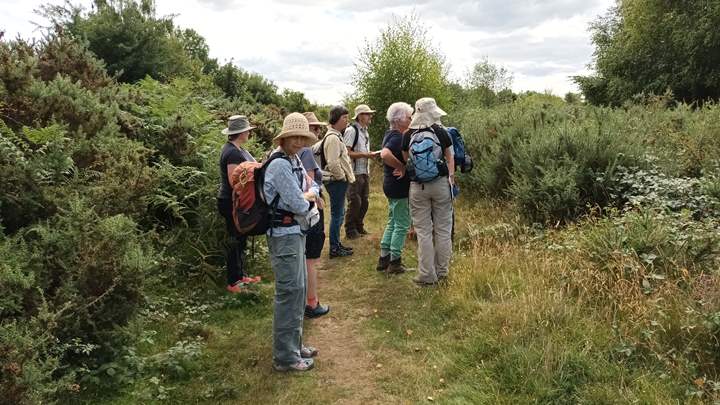 Climate and Nature Grant has provided a much needed boost for Ewyas Harold Common Trust
Wednesday 8 March 2023 11.25am
In late 2021 Herefordshire Council offered funding to support communities in Herefordshire to take action on the climate and ecological crisis. Projects which delivered carbon reduction and ecological enhancement initiatives across the county were supported and we are thrilled to report on the success of this particular project.
Ewyas Harold Common Trust (EHCT) own and care for a fantastic 50 hectare common in south west Herefordshire. The site is hugely important to the local community as a space for recreation and place to connect with nature. Is also very important for wildlife comprising a mixture of species rich grassland, woodland and a small area of lowland heath. Together this provides a home for a variety of rare and protected species such as Pearly Bordered Fritillary butterfly, Dormice and plants such as twayblade orchids.
Thanks to the grant EHCT were able to support volunteers by running training courses in botanical and butterfly identification and reptile monitoring; produce information leaflets for the public and purchase new equipment.
The grant also secured much needed tools to enable the trust to carry out habitat management now and in the future.
Andrew Nixon, Trustee and Chair of Eywas Harold Common Trust said "We are very grateful for the assistance we have received through this grant. It has helped us to provide opportunity for local people to get involved with the Common and the tools and training we need to be more effective in caring for it."