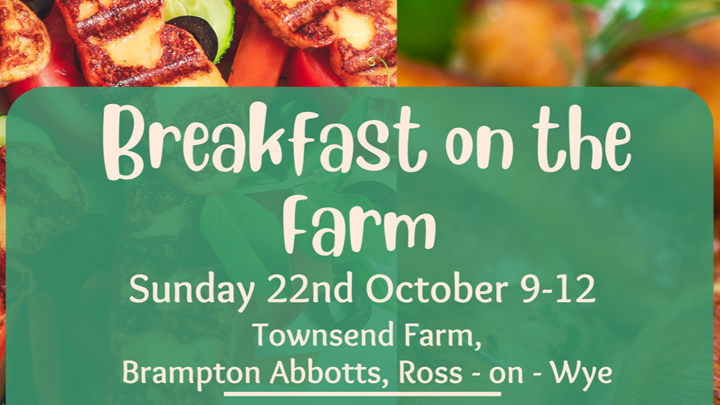 Enjoy a local feast with Herefordshire Food Alliance this Autumn
Wednesday 18 October 2023 2.45pm
The Herefordshire Food Alliance are working to build good local food for all - and this means food that is good for our rivers and countryside too! 
They are running three events this Autumn celebrating food which has been produced locally by Herefordshire farmers - Breakfast, Lunch AND Dinner because you need a farmer three times a day!
The first event is a 100% Herefordshire breakfast on Sunday 22nd October at Townsend Farm, Brampton Abbotts.
The second event is lunch at the Big Pumpkin Cook-Up in Kington on Sunday 29 October.
Dinner - is at the Bookshop in Hereford, on Tuesday 14 November.
For more information and to buy your tickets please visit:
https://herefordshirefoodcharter.org.uk/blog/breakfast-lunch-and-dinner-feast-this-autumn