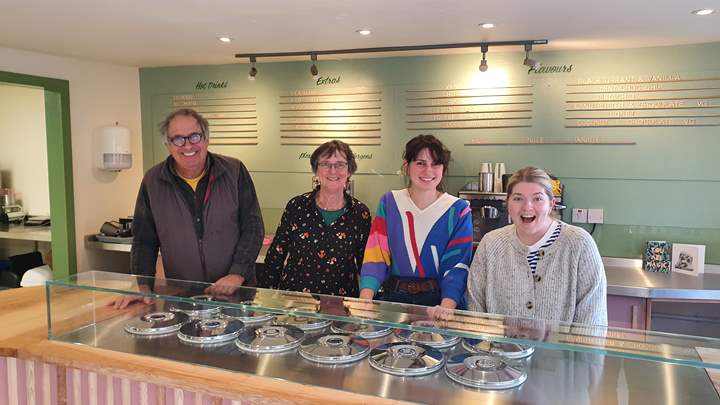 Herefordshire Businesses Benefit from Free Energy Audits – with More up for Grabs!
Tuesday 19 September 2023 4.02pm
Businesses from across the county have been taking advantage of a new scheme providing free energy audits as part of a campaign to reduce carbon emissions.
The energy audits have been offered to members of the Greener Footprints '30 for 2030' initiative and the Greener Footprints Business Network – a group of forward-thinking Herefordshire employers that are committed to becoming more sustainable. Delivered by a specialist consultant, the audits help businesses to understand their current energy usage and identify areas to make improvements and savings.
"The whole process was very easy," says Connie Orbach, a partner in Shepherds Ice Cream who are part of the network. "Stephen from Severn Wye came out to see us and take a look at how we work currently, he then got back to us with a report within 10 days. The report highlighted some things we specifically wanted to look at plus extra suggestions we hadn't considered."
The Greener Footprints campaign is spearheaded by the Herefordshire Climate and Nature Partnership Board. Chair of the Board, James Marsden, said: "We're delighted that so many businesses across the county are taking the opportunity to look more closely at their energy usage and, with the help of expert advice, identifying ways to become more sustainable and save money at the same time. Energy use is one of the main contributors to carbon emissions in Herefordshire and reducing consumption is an important step on our journey towards becoming a net zero county by 2030."
Audits are already underway at more than forty businesses across Herefordshire, with further places still available. For the chance to receive a free audit, employers must join the Greener Footprints Business Network and meet some other eligibility criteria. To express an interest fill in the form here.